So, you just found out that you're pregnant? I say let the shopping begin! One of the most fun things to shop around for is your diaper bag. Not sure which kind you should select? Read on to learn about some musts when it comes to buying a bag and three of the cutest on the market!
You may be thinking that all diaper bags are the same, but they're not. Some are much higher quality than others, and are also more functional (and don't forget, fashionable!). It is possible to have all three qualities in one bag. In addition to function, fashion, and quality; here are a few other things you need to consider before you make your choice:
Waterproof-A waterproof bag is very important. There are going to be times your bottles or sippy cups leak, or other food items (and even the icky stuff-snot, pee, poo); will sometimes get on it. Pick something that can be easily wiped down and sanitized-so nothing cotton or leather.
Size-You may think that bigger is better, but trust me; it's not. I learned the hard way. I purchased a gigantic bag, and rarely toted it around with me because it was actually hard to manage in addition to carrying my baby too.
Pockets-You can never go wrong with plenty of pockets and compartments. They will help you stay organized, and allow you to even put your own personal items in one of them.
Style-Always go unisex. You never know if you will have another child, and this will eliminate the need for a separate bag. It will also allow you to turn your bag into something that you can carry with you to the gym or take on a weekend getaway once your kiddos are grown.
Price-Ladies, you get what you pay for. While I think spending $1,000 may be a bit insane; a high quality diaper bag will cost you anywhere from $125-$350.
Here are some of the three cutest bags that I've come across on my quest for perfection (and they also adhere to the musts I've listed above).
Kate Spade Classic Nylon Bethany Bag
This bag is the perfect size, and it's made of Nylon so it's easy to clean. It's sleek, simple, sophisticated, and very functional! It also doubles for your purse, so you do not have to tote any extra bag along with you.
Coach Baby Bag in Signature Canvas
Simply perfect, this bag boasts Coach's signature all over it and it has a pretty and shiny turn lock feature. A cool thing about it is that it has dog leash clips to attach to the back of a stroller!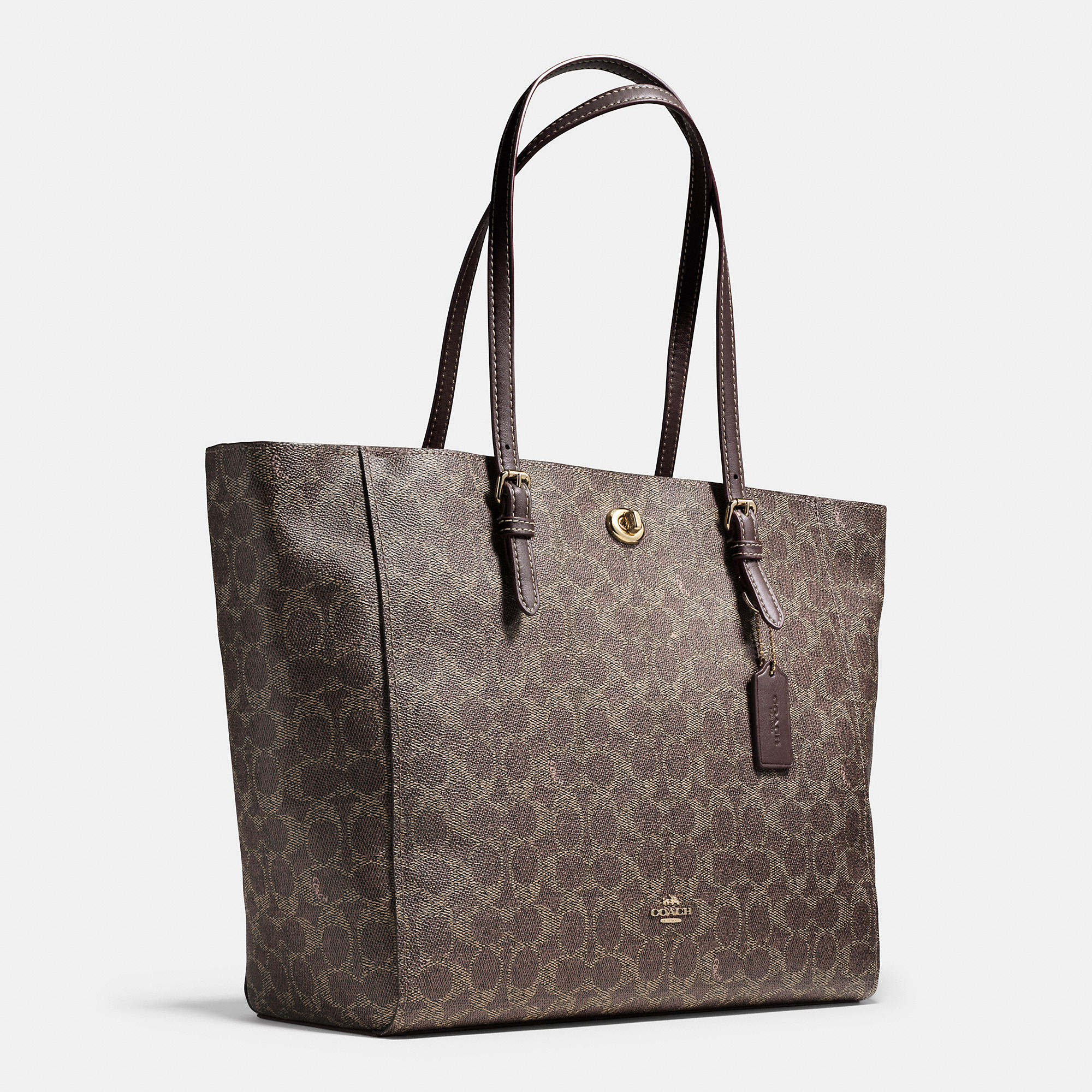 Timi and Leslie Kate Faux Leather Diaper Bag
Umm, this bag totally looks like a purse, and that's what many moms are seeking. They want to leave that big and bulky bag behind. Plus, cost-wise; it's a bargain buy in my book. It has a roomy interior with lots of compartments and a detachable strap when you want to go hands free!
If you haven't found the perfect bag yet, be sure to check these three out! They are cute, chic, and perfect for when you're out and about with your baby!
My name is Heather.  In addition to being a writer and mom to my 13 month old son, Matthew; I am an elementary teacher. I also have a deep love for fashion and think that all moms can look and feel their best because it's important to take care of ourselves so we can take the best care of our little ones!